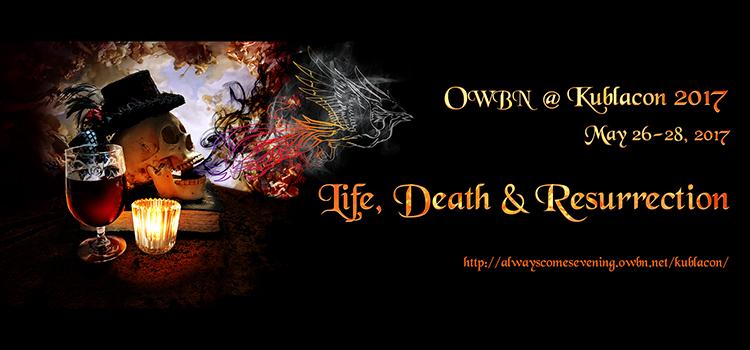 IC INVITATION:

Kindred of the Camarilla,

As summer approaches and the nights grow shorter, we gather together in celebration of that which has come and that which shall be. We welcome you to join us again as the West Coast kicks off the season with the annual Grand Elysium. We celebrate Life and the joys that give passion to our long nights. We celebrate Death and the memory of those who have come and gone before us. We celebrate Resurrection and the many tribulations that we have all faced and overcome.

On Friday the 26th of May, we welcome you to Sacramento, the capital of the Golden State. We celebrate life, surrounded by art and music to remind ourselves of those pursuits which bring purpose to our nights and joy to all, both Kindred and kine.

On Saturday the 27th of May, we welcome you to San Francisco to celebrate those who have passed on into memory. Some may memorialize somberly, but we invite all to focus on the blessings the departed brought into our existences, great and small, for those who were with us for centuries or for even the blink of an eye.

On Sunday the 28th of May, we welcome you to join the domains of Greater Santa Rosa and Greater Berkeley to celebrate resurrection. As the phoenix from the ashes, we have all risen from adversity. Bring the stories of your successes to remind us all that, no matter the trials, we shall overcome.

We welcome all acknowledged members of the Camarilla as well as others in good standing. RSVP with (ooc: https://goo.gl/forms/6uxgD2NtMs6C6DsF2).

With warmest regards,

Sovereign Prince Virgil Deems of San Francisco
Sovereign Prince Dorrian Grey of Greater Santa Rosa
Sovereign Prince Elliott Maxwell of Sacramento
Prince She That Burns As The Sun of Greater Berkeley

OOC Event Details:

KUBLACON 2017 - Life, Death & Resurrection

Please check out our website for full details about registration, volunteering, hotel registration, and our specific game information!

http://alwayscomesevening.owbn.net/kublacon/

KUBLACON ST CONTACT AND HOUSE RULES:

ST EMAIL for Questions & Sheets: owbn-kublacon-sts@googlegroups.com

SHEETS ARE DUE: MAY 12, 2017. Thank you!

House Rules: (we are using ACE house rules for this event)
https://docs.google.com/document/d/1w_Y_oUotEFmBjT8Lh2rTPc5CZb1Qh62YmuMFPp573yk/edit?usp=sharing

HOTEL REGISTRATION:
http://kublacon.com/hotel_info.htm

EVENT REGISTRATION:
KUBLACON & REGISTRATION INFORMATION

Kublacon Main Website: http://kublacon.com/
Kublacon Registration Information: http://kublacon.com/registration.htm

Keep in mind that by volunteering, you can get into Kublacon for free! Go to their website here: http://kublacon.com/volunteers/volunteer_overview.htm for better details.